Overview of waters
2023! The new fisheries law does not allow us to stock fish in the Alborello and Zoccolo lake reservoir. Nevertheless, there is a sufficient stock of fish in both lakes. Good luck!
Fishing is only allowed with a valid fishing licence and a fishing water card. Fishing is only allowed from 1 hour before sunrise to 1 hour after sunset in the water sections listed below. It is obligatory to show the fishing licence, the fishing water card, the fishing gear used, the bait and the fish caught to the manager, the wardens and the responsible supervisory bodies upon request. It is obligatory to enter the number of the respective fished section. The fisherman is obliged to stay in the immediate vicinity of the equipment while fishing. Fishing hooks must have a minimum opening of 1 cm (except for fly and hegene). The sale or exchange of fish is prohibited. Failure to comply with the above regulations will result in the immediate withdrawal of the fishing licence and the sanctions prescribed by law. In this case, the manager reserves the right not to issue a fishing permit for the current season. It is forbidden to leave any waste on the banks or in the water.
Fishing is only allowed from the shore. Wading is allowed as long as other fishermen are not disturbed. Fishing is allowed with 2 rods. Any fish landed must be killed immediately and entered on the daily card before fishing is resumed. Undersized fish must be put back immediately by cutting the fishing line outside the gullet. Fishing with flies, nymphs, streamers, spinners and barbless hooks is excluded. It is allowed to buy an additional day ticket when the catch quota is reached.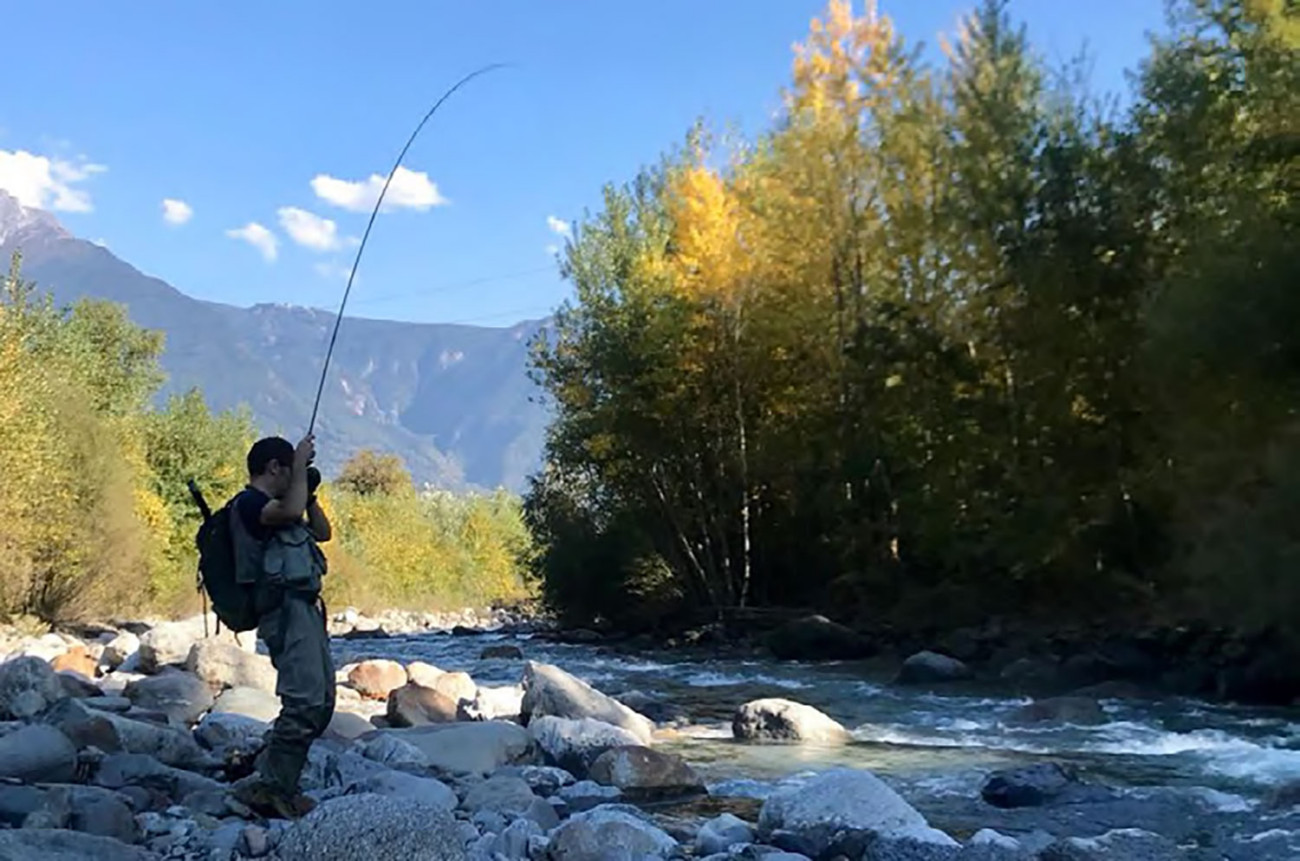 Welcome to our fishing club! Tight lines! Lana (Lana) – Marling (Marlengo) – Tscherms (Cermes) OdV
Thanks for visiting our website.
On the following pages we will attempt to provide our members with up-to-date information on the waters, events and what's happening at the club.
We would also like to introduce ourselves to any interested parties and provide them with an overview of the most important club activities and regulations.weiter>>